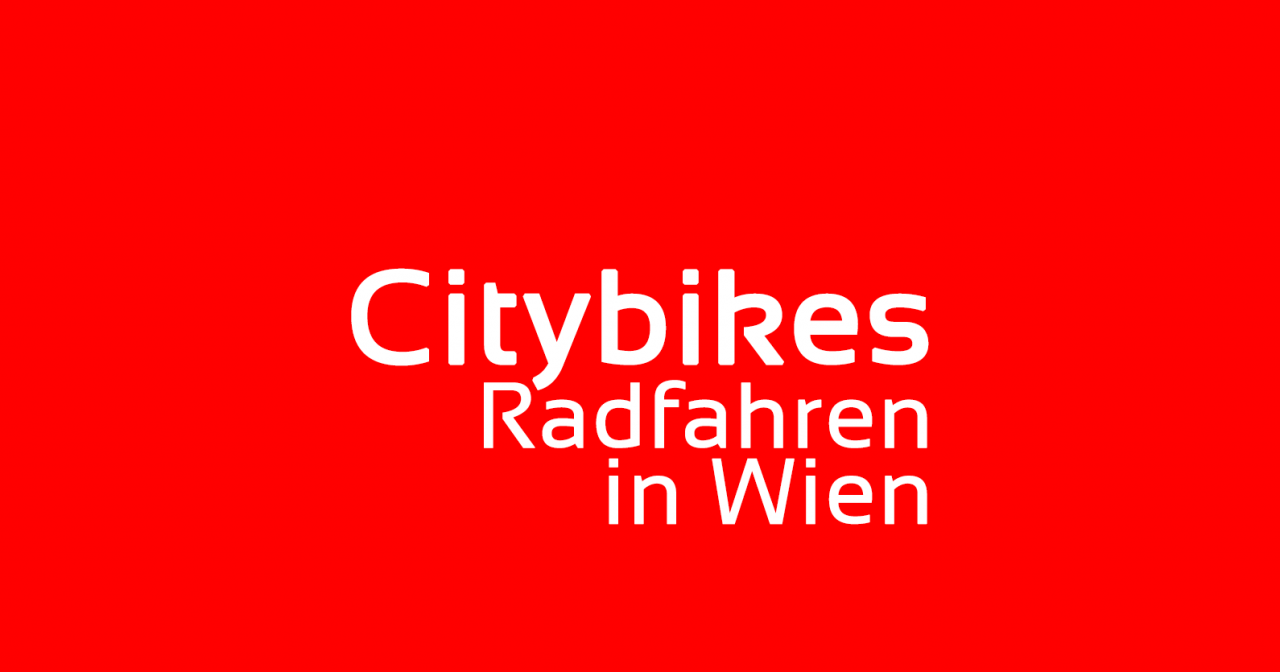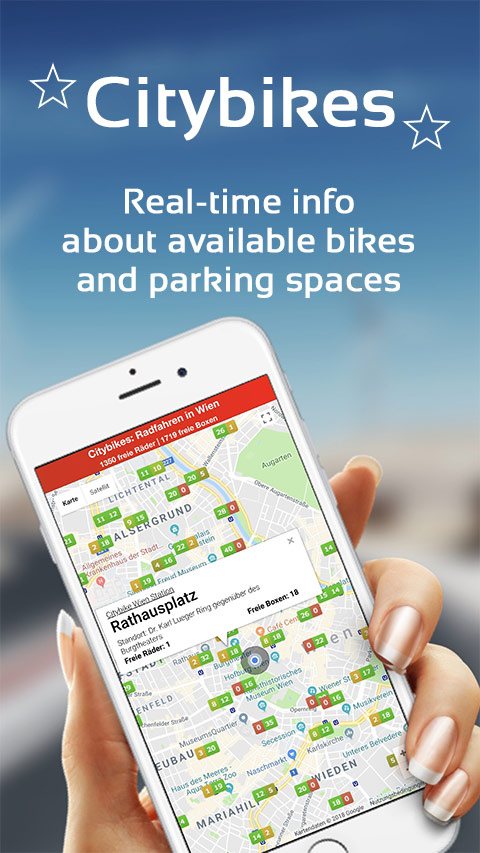 Citybike Wien is a bike-sharing service where you can rent bikes for free for one hour. It is the cheapest and most eco-friendly choice to travel through Vienna.
There are currently 121 bike stations across Vienna, wich are available around the clock (24/7). You can borrow or return a bike anytime at one of the many Citybike stations.

Citybikes have been in Vienna for over 15 years and although scooters are supposedly the new hype, "Citybike Wien" still has clear advantages:
Citybikes can be rented for free for one hour.
Although scooters claim to be eco- friendly, only Citybikes are truly environmentally friendly because they do not require an engine and therefore do not need to be refueled or recharged.
Because they do not have to be recharged overnight, you can always borrow a Citybike at any time. Day and night, 7 days a week.
You can return your rental bike at any Citybike station that has an available box and thus keep the sidewalks free from parked bicycles.
This app provides you with up-to-date data on available bikes and available boxes in your area. Just take a look at the app and find everything at a glance:
A map with all Citybike Wien stations (currently 121 stations, and still growing)
Each station is visualized by a marker with 2 numbers: available bikes and available boxes.
Real-time updates of all stations as soon as a bike is borrowed or returned.
Find the nearest Citybike Wien stations near you.
Street View: find stations interactively in a 360-degree panorama view.
Distances: determines the exact distance, walking time and cycling time to the desired station.
Directions: get the route to a Citybike station.
Start an interactive visualization to see the utilization of all Citybike stations within the last 60 minutes in fast motion. This also creates heat maps with the most visited stations.
Clearly recognizable markers for a station when no bikes are available or when there are no more availables boxes for returns.
All important weather information at a glance: Current weather conditions, temperature, wind speed and more!

Hopefully the bike will soon become your preferred means of transportation in Vienna, whether you're planning a sightseeing tour, running errands or just taking a little bike ride with your friends. And the best part? It's environmentally friendly! #Bike-Sharing #FridaysForFuture

Did you notice? There's also a Citybike station in Salzburg! I added a marker on the map to create awareness for this awesome project!