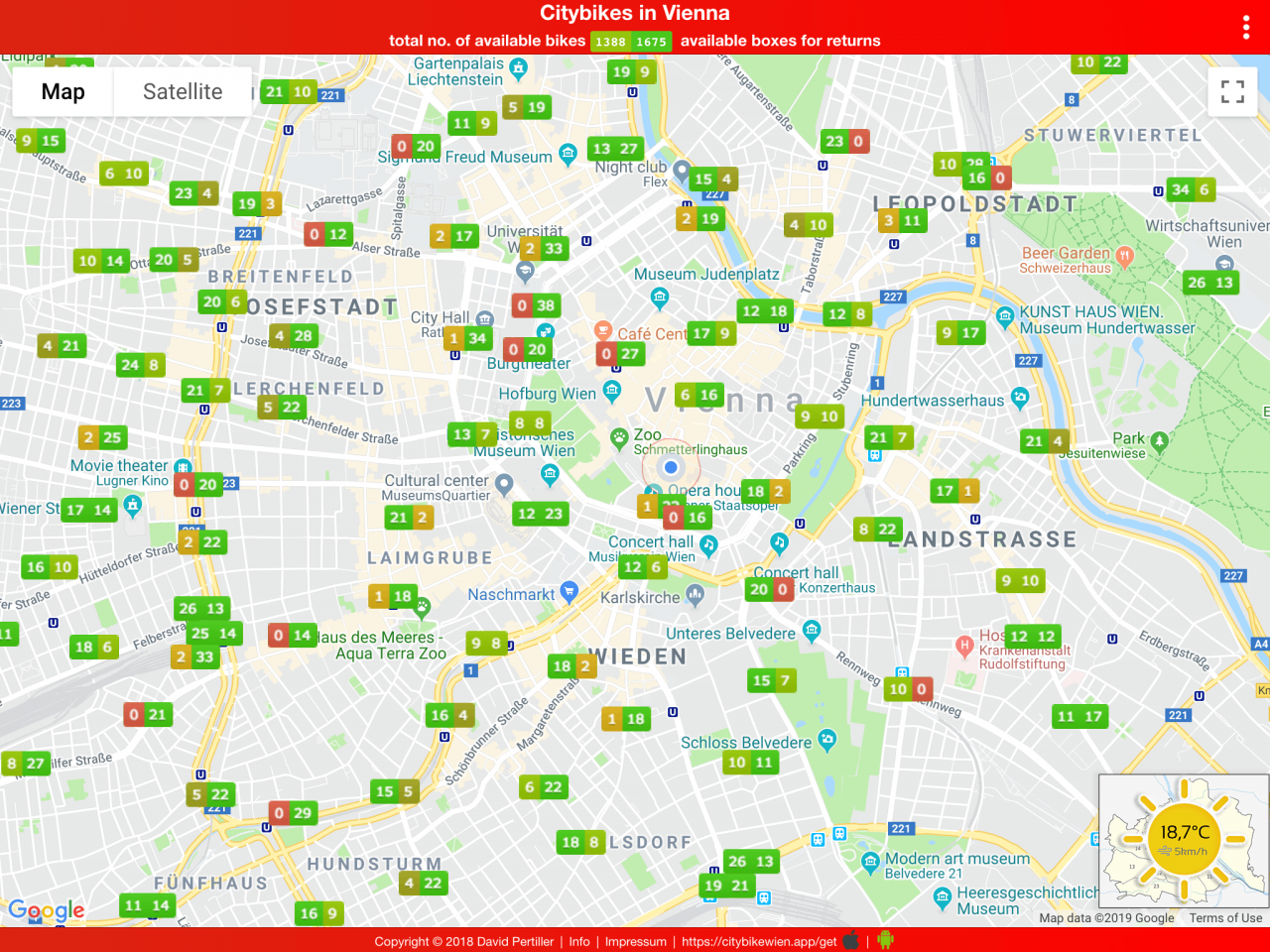 I used Vienna's Open Government Data to create a time-lapse video showing bike rentals from Vienna's Citybike stations.
Vienna ❤️ Citybikes
These rental bikes are available free of charge for one hour and are the most eco-friendly choice to travel through Vienna. And yes, they are more environmentally friendly than scooters (simply because they are powered by your feet rather than an electric engine 😉).
There are currently 121 bike stations across Vienna and they're available 24/7. Stations have a limited number of available bikes and a limited number of available boxes. You can return your bike wherever you find a station with a free box, thus keeping the sidewalks free from parked bikes.